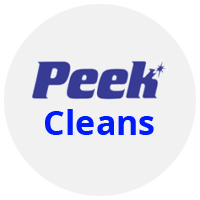 Even badly tarnished and oxidized items are brought back to life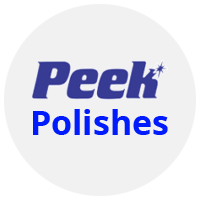 Surfaces are left bright and beautiful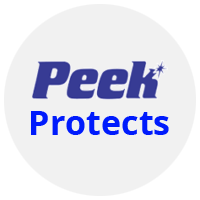 Leaves behind a light, invisible protective coating
Shines like new:
Brass and Copper Ornaments.
Steel – Cutlery, Stove Tops
Aluminium – Screen Doors, Window Frames, Leaded Glass.
Removes:
Hard Water Stains, Lime Deposits,
Rust and Corrosion, Heat Discolouration.
Protects against moisture:
Chrome Wheels, Trim
Painted and Fibreglass Surfaces
Aluminium – Wheels Motorcycles
Removes:
Heat Discolouration, Rust, Oxidization,
Water Marks, Tree Sap Stains, Tarnish.
Cleans and protects:
Brass, Chrome Faucets
Stainless Steel – Sinks
Aluminium – Shower Doors, Trim
Fibreglass – Tubs, Sinks,
Ceramic – Tiles and Tubs
Removes:
Hard Water Stains, Lime Deposits,
Rust and Corrosion.
Restore Luster:
Rods, Reels, Lures, Stainless Steel, Nickel and Blued Guns.
Aluminium and Fibreglass – Camping Equipment, Bicycles, Golf Clubs
SAFE ON FACTORY GUN BLUING
Removes:
Saltwater Corrosion, Rust Oxidization, Tarnish
Bring new life to old jewellery
Gold-Bracelets, Rings, Necklaces
Silver-Earrings, Rings, Keepsakes
Removes:
Tarnishes and make your jewellery shine like new
Polishes and Protects:
Aluminium, Diamond Plate, Fire Trucks, Brass, Gold, Silver Badges, Plexiglas, Chrome and Stainless Steel Trim and Guns
Removes:
Rust, Oxidation, Tarnish, Corrosion, Gun Powder Residue
Provides mirror finish:
Brass – Cymbals, Trumpets
Silver – On a variety of instruments
Removes:
Tarnish, Finger marks
Adds Sparkle:
Brass Rails, Decorative Wall Hangings
Copper РCookware, D̩cor Antiques
Stainless Steel – Sinks, Counter Tops
Silver – Cutlery and Flatware
Removes:
Wax and Grease Buildup, Tarnish, Finger marks, Smoke Stains, Heat Discolouration
Adds new life to:
Antiques – Silver, Pewter, Platinum,
Flatware – Silver and stainless.
Bronze Artforms – Sculpture and Castings.
Plaques, Plates, Trophies.
Removes:
Tarnish, Oxidation
Works Wonders:
Leading Edges, Spinners,
Plastic Coated Pain, Plexiglas, Tubing on Ultra Lights, Thrust Reversers
Removes:
Acid Rain Residue, Aluminium Oxidization,
Rust Buildup, Corrosion
Protects Against the Elements:
Stainless Steel – Stanchions
Aluminium – Bow Rails, Chrome Hardware
Brass & Bronze – Portholes, Winches,
Fibreglass
Removes:
Salt Water Corrosion, Oxidization,
Rust, Water Stains.
Withstands Temperature Changes:
Brass/Nickel Doors and Trim, Irons and
Fire Extinguishers, Copper Tea Kettles,
Painted Surfaces.
Removes:
Heat Discolouration, Tarnish, Oxidization
And Finger marks
To View More Articles About Us Click Below: